Get organized with Typity
Take notes, make lists, work together
Turn ideas into action
Brainstorm, plan projects, and achieve your goals
Remember everything
Get organized! Take notes, make lists, and create your story
Collaborate and share
Work together with friends, family, coworkers, or share with the world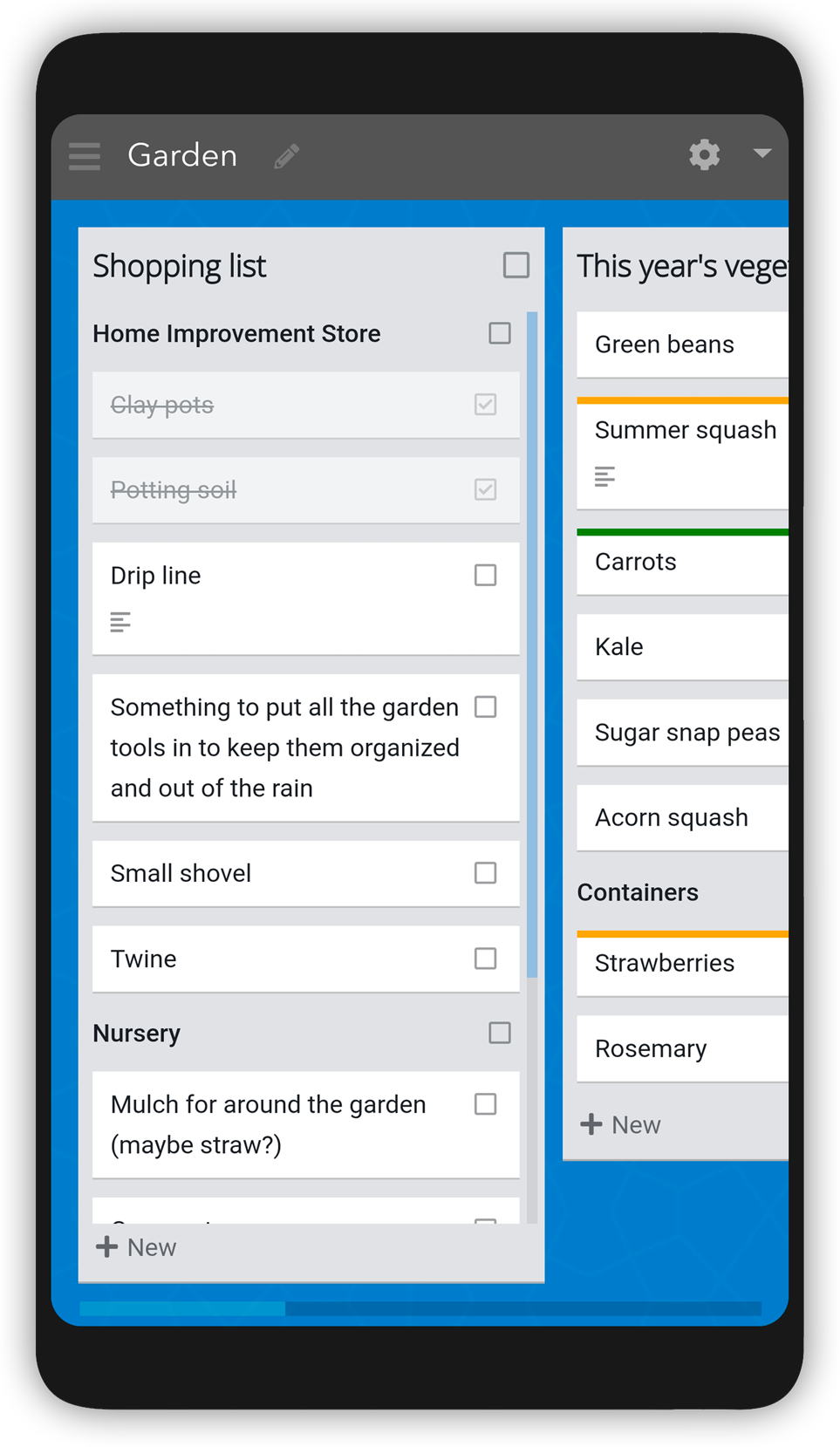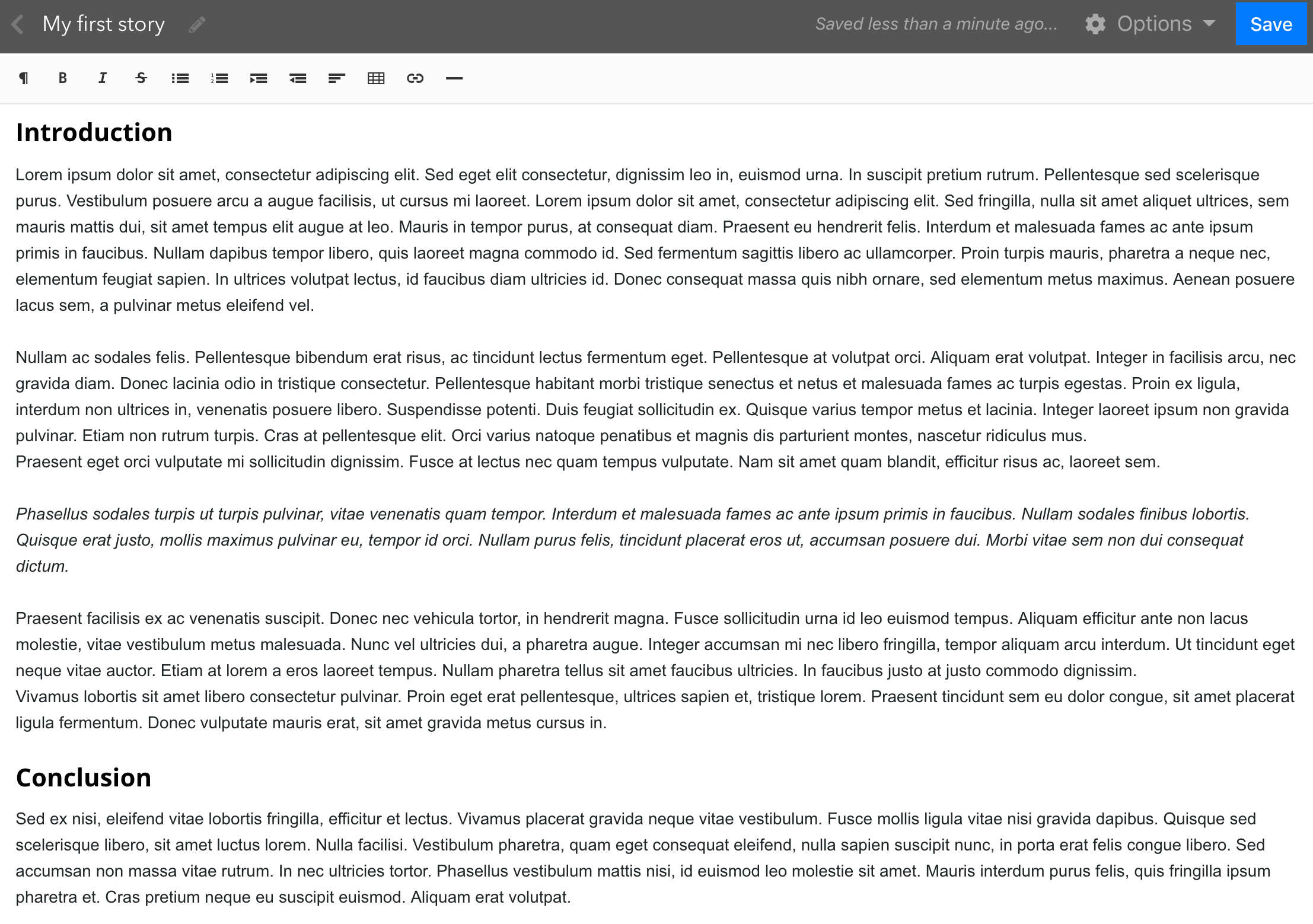 Visualize success with Boards
Easily plan, prioritize, and accomplish goals in a fun way
Create Lists
Create lists & add unlimited items inside. Check them off when done


Label & Divide
Apply colored labels & named dividers to organize


Share & Discuss
Collaborate with others by commenting on lists & items


Drag & Drop
Drag and drop to move items within or between other lists (or move entire lists)


Add Money
Prices in lists are totalled at the bottom of their list


Remember everything with Notes
Jot down ideas, make outlines, write stories, or keep a journal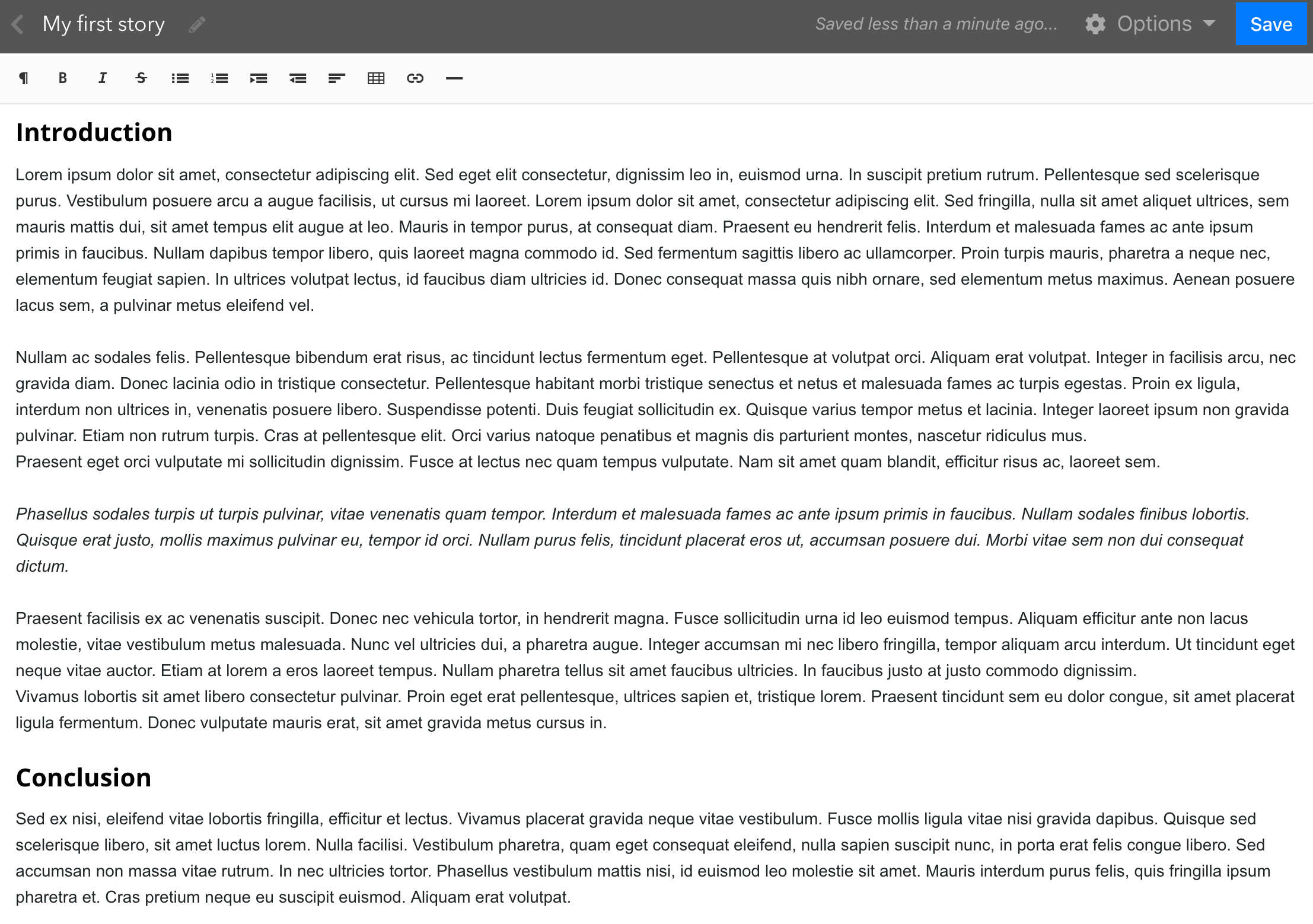 Easy to use
Just start typing and save. Easy for everyone


Richtext Editor
Format and style documents with an easy graphical editor. Bold, italic, font sizes, bulleted lists, tables, wordwrap, and more


Share and Publish
Share notes in edit or view-only mode or publish publicly to the internet


Encrypt Client-side + Password Protect
Encrypt & password protect notes in your browser for utmost security with AES256


Revision History
Easily view & roll back to previous note versions


Complete Menu Customization
Drag & drop items and categories. Apply colored labels.
Favorited and recently accessed items are listed on the dashboard when you log in for quick access.
Use Cases
Jot Down Thoughts
Quickly write down thoughts and ideas that pop into your mind so you don't forget them. From home improvements ideas to todo lists to ideas for your next novel.


Grocery Lists
Add items to your grocery list throughout the week so you know what to grab next time you're at the store. Share your grocery list with your family or roommates so everyone can easily add things they need picked up.


Pet Health History
Keep an organized list of dates and ailments, shots, suspicious changes or treatments for your pet so you can have a complete history to reference. This is a great way to have a detailed timeline of events.


Dear Diary
Journal your life's day-to-day story. Express your emotions and treasure experiences that you can look back on in the years to come.


Gym Progress
Keep track of your physical activity so you can track progress over time. Track exercises, reps, sets, weight, or anything else you like. Stay motivated by seeing how far you've come!


Track Favorites
Keep track of which foods you've tried and liked at various restaurants or the grocery store, favorite TV shows, movies, books, songs, and more.


Synchronized between every device
Works on any desktop, mobile phone, laptop, or tablet.
See the
App installation instructions
or click the button below
to install as an app.
Pricing
Invest a few bucks a month in yourself: You're worth it.
"

I boosted my Senior GPA from 3.0 to 4.0 using Typity. I'm planning my pursuit of a Master's Degree in Typity Boards. Thanks Typity!

"
— Timothy Eldridge
Computer Engineering Student
University of Oklahoma